PD-124 is a 4 digit 12" LED Display specifically designed for gas/fuel price display.

Product Benefits
Improves service impression of gas stations.
Environment friendly and energy saving.
Can change the display price very conveniently.
Attracts customer's eye sights and increases sales.
It saves operational cost, labor cost.
Less then 1% yearly decay in light intensity.
Salient Features:
Wide Viewing Angle of 130º
Comcept LED gas sign can draw driver's attention from a distance due to long viewing angle so that more cars can see the LED gas price sign which makes better advertising effect.
7 Segments LED
"8" digits PCB board

Color

Red

Character

7 segments per digital number

Wavelength

619-622nm(traffic standard)

Drive Mode

Static Constant current

Brightness

5000sd/m2

Voltage

DC 12V

Horizontal Viewing Angle:

100º (traffic LED)

"8" Power consumption

10.5W

Vertical Viewing Angle:

45º (traffic LED)

Digit height

12 inch

Branch

4 red LEDs in one branch

LED lines

3 lines

LEDs Life Span:

>100,000 hours

PCB board size

(LxH) 220mm X 320mm

12 inch GAS Price Sign
Control Box

Display Format

88.8.8 (Decimal selectable by remote)

Power supply

300w Meanwell Power Supply

4 Digit Display frame size

(LxHxD) 910mm X 350mm X 40mm

Brightness sensor

Automatic 8 level brightness control




Working Temp

-20°C - +60°C

Input voltage

AC120V/220V

88.8.8 Power Consumption

42W

RF Remote Controller

50-80m

4 Digit Display frame

MS

Control Method

RF, TCP / IP (optional)

88.8.8 (with frame) net weight

2.5 Kg

TCP / IP (optional)

Need External Router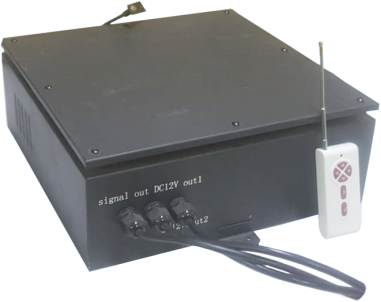 Includes: Power supply Brightness Sensor, Cooling Fan &
Control card
Integrated Circuit Board
Integrated PCB with less cable
Brightness is controlled by lights sensitive probe & remote control
Multi-Control Price Display
PD-124 can be controlled & operate remotely with following options;
RF remote controller.
Wireless RF data transmission (100m).
When connected to a computer, the Rs232 communication can have a maximum transmission distance of up-to 15 meters (optional).
Connect computer software to the Rs485 communication and the transmission distance is up to 500m (optional).